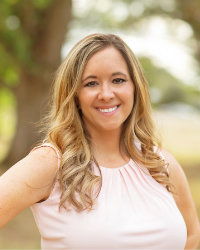 Kristin Henley is a Real Estate Agent and Office Manager for Scott L. Williams Team Realtors located in the Midland/Odessa region of West Texas, where she was born and raised. Kristin lists and sells homes and manages both single and multi-family properties.
Buying or selling a home is considered to be one the most important and sometimes stressful situations people face in their lives. Realizing this, Kristin works hard assisting clients through the process so that they are well-represented, escrows run smoothly, and desirable outcomes are achieved.
As a property manager, Kristin manages 200+ properties and runs the maintenance crew. Her years of experience qualifying tenants, collecting rents, handling repair requests, carrying out necessary evictions, and maintaining records mean that Kristin is a strong, experienced agent who knows all aspects of the business.
In addition to her professionalism and expertise, what sets Kristin apart from many agents is that she makes it a priority to keep up with the ever changing market through research and education. This dedication to market knowledge gives her clients the best possible chance to buy or sell at a price they love.
As a well-respected member of the Real Estate Community, Kristin is a top choice among buyers, sellers, owners, and tenants in the Midland-Odessa area. She will always have your best interest in mind.